SwiftPOS has CCTV POS integration with Redflag POS which is a cloud based security application that links your transactional activity and CCTV footage at point of sale across multiple locations and outlets.
Define rules around activity and behaviour patterns that you would like to track and be alerted to, such as staff discounts, low or void transactions and cash collections.
Redflag POS automatically flags and instantly alerts you via email and/or phone when this pre-defined activity takes place, 24/7.
You can then view the video footage for these flags anytime anywhere via the Redflag POS online application.
You can also search for any behaviour, pattern or point in time and immediately access the related video footage.
It's that easy!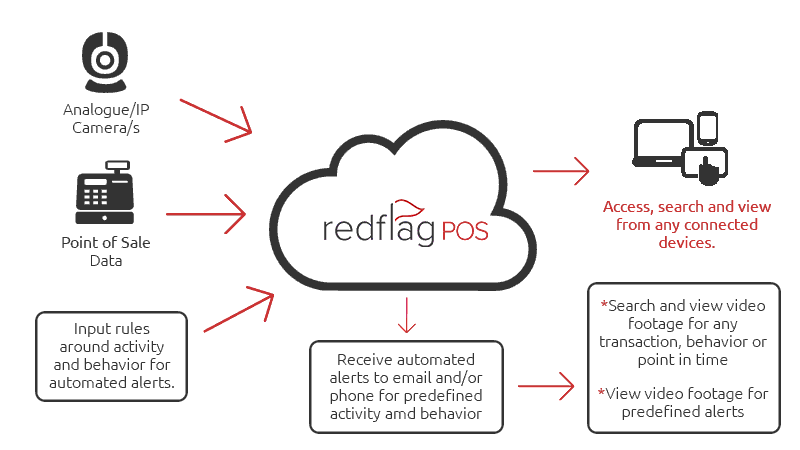 Built on a hardware agnostic platform, Redflag POS is past, current and future deployment friendly.
It also ensures minimal bandwidth consumption by pulling video footage from the cloud only when flagged or searched.
70% of retail loss and fraud is caused by internal staff.
How much are you losing?
Contact your Reseller about setting up CCTV integration with SwiftPOS.